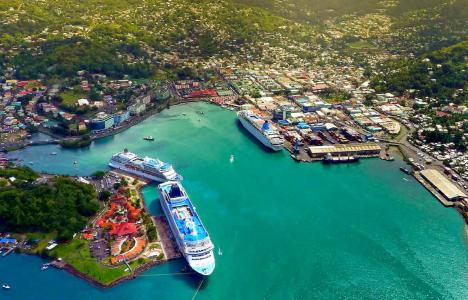 Whenever things in the economy get tight one of the first things politicians in developing countries do is turn their direction towards entrepreneurship. In many cases, it's hard to tell if this is genuine and the interests are for real.
Job gimmickry often comes to mind for a number of reasons. The key one being that this is a way of justifying job creation through lip service. My thinking goes this way for some of the various reasons I'll now highlight below.
The processes entrepreneurs face is becoming increasingly bureaucratic since the government wants tax clearance certificates issued at every turn. The attempts at collecting taxes are becoming a nickel and dime process without a holistic approach that can make the entire process more simple.
Too many companies in Barbados and perhaps the Caribbean are not structured for growth. The general approach is to incorporate without the incorporation documents supporting the raising of capital via shares instead of debt financing. Consequently, too many businesses are limited by the opinions of the lending officers within banking institutions who may have never run a business and have no appreciation for what is required in the running of one. Most banks then represent their interests with a cookie cutter approach rather than truly examining the business on its own merit.
The accountants along with business advisory services and attorneys need to interact more in the advice that they provide companies so that their advice is more inclusive to the strategy that the business wishes to employ that would best serve its sustainability and survival.
The leaders of the business are ignorant of areas outside of their immediate scope of work since they do not read enough developmentally. Sure they know the technical information yet that often is not enough to grow to the levels of success that such an educated grouping of leaders should be meeting and exceeding. Hence the performance of Caribbean businesses remains constant for the most part with very little mobility in either direction. Once they are profitable, the incentive to stretch further seems to be non-existent as leaders setting into contentment with their levels of performance. They function completely oblivious to the competition from other world markets.
This is by no means finished but serves the basis of getting the reader to think that perhaps more needs to be done. We need to get on purpose with business development, not only within our existing markets but seeking to expand into other markets and create opportunities future development.
We need to develop our own unique model for conducting business and take it global thereby helping them to understand what it means to be doing business within our standards. Perhaps we should redefine what it means to be doing
business@islandtime
, and help them understand that we do business as a people the world over.